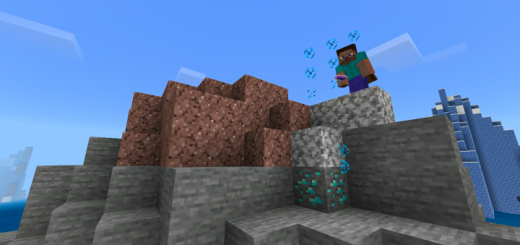 Find the valuable ores into the depths of the Earth! Ore Locator add-on adds 3 new custom items, including the Ore Locator itself! By using this amazing item, you can easily search some ores around your world easily– and it also supports multiplayer!
- Tracks any nearby ores below your feet!
- Supports all ores (except Ancient Debris)
- Shows guide to the ores!
r4isen1920
I create Minecraft content, particularly Add-Ons for Bedrock Edition. I started submitting content on MCPE DL on 2019.
​
This site was created in order provide a space for my content creations, and mainly to prevent the use of my content without my permission.
​
Skin render is created by Starlk.
Donation Box
Every cent could be equivalent to one coal, serving as a fuel to my goal. It is dependent on how you see it.