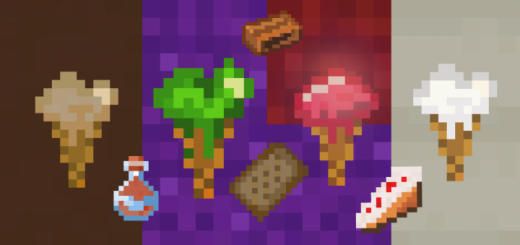 Enjoy to your favorite habits of Sweetness taste with SweetFoods Add-On! With 11 new in-game items – some sweetness include Ice Creams and more! Now added into your Minecraft game.
- Implements new custom items!
- Custom food items that provide unique effects when eaten!
- Added custom items that acts as ingredients!
r4isen1920
I create Minecraft content, particularly Add-Ons for Bedrock Edition. I started submitting content on MCPE DL on 2019.
​
This site was created in order provide a space for my content creations, and mainly to prevent the use of my content without my permission.
​
Skin render is created by Starlk.
Donation Box
Every cent could be equivalent to one coal, serving as a fuel to my goal. It is dependent on how you see it.